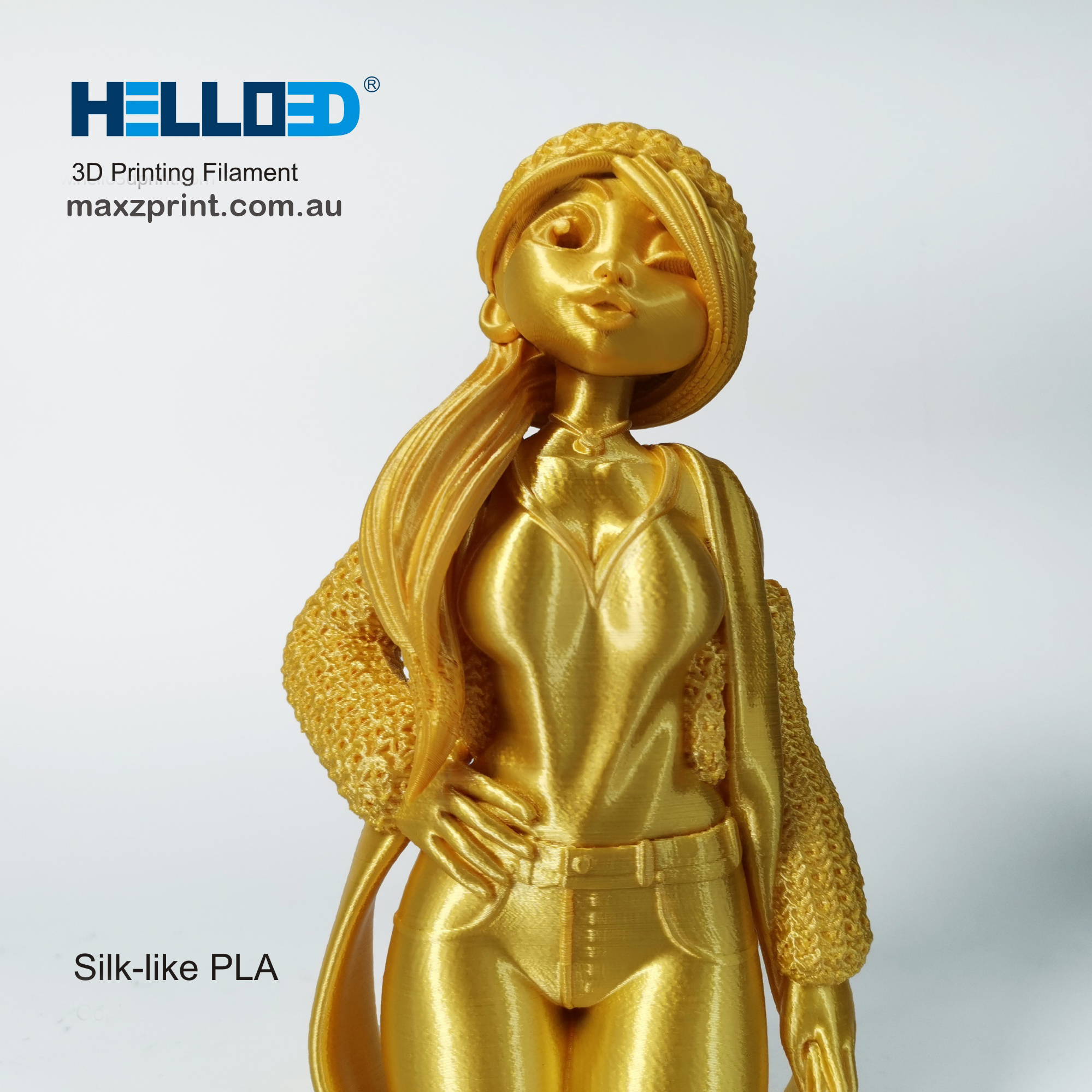 Hello3D Silk PLAs produce impressive prints that are shiny and seemingly a bit translucent, giving them both the feel and look of being covered in silk. With this kind of filament, there's no need to paint such prints, due to their natural appearance.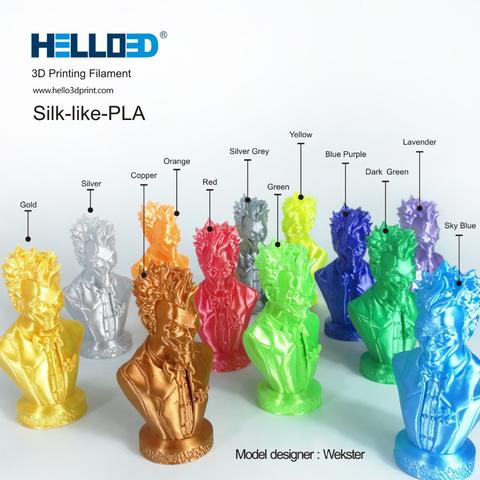 Hello3D "silk" filaments are enhanced PLA filaments, owing their glossy result to various additives. As such, they tend to show most of the same properties as PLA filament. In the case where silk filaments have a different base, these would be expected to have similar properties to the base material.
Please remember that print temperatures and speeds are a guideline and exact settings will be different for every machine. We recommend that you print a temperature tower and stringing tests to find the best settings for you.
How to set your 3D Printer
Spool Net Weight:1kg
Diameter:1.75mm ± 0.05mm
Print Temperature:5°C lower than you print regular PLA
Heated Bed Temperature:50 – 60°C Print Speed:Nominal 50mm/s but use your regular PLA speeds